Experience report – Brazil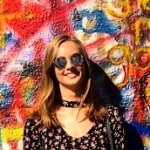 Life Hacks
After spending almost two and a half months in Brazil, I thought it would be the right time to write about my experiences and impression of my exchange. Maybe you're thinking about going abroad with VŠE in general or specifically to Brazil, or you're just interested in how life in Brazil is.
First of all, people always ask me about the safety situation in this country and the first thing I've heard from most people before arriving here was, "Wow, aren't you scared of the crimes and violence in Brazil?". From my own experiences now, I can say that it is the usual overexaggerated European point of view. Nevertheless, Brazil and South America in general are not Europe! There are a lot of things you should be aware of and take care of when you life here or just travel around. You have to be more careful when walking around at night and depending where you live or where you go, you should always rather take an uber and never walk alone. Furthermore, it also highly depends in which city and in which part of the city you are and walk around. I'm living and studying in São Paulo, which is one of the saver cities and when you're not walking around at night, waving a cell phone around in the city centre (the rather dodgy part), nothing will happen to you. Most of the dangerous situations can be avoided by rational thinking and taking care of you, your stuff and your friends. Of course, I have to admit to sometimes be in situations with weird people where you feel unsecure, but if you use your common sense, nothing will happen to you. Especially São Paulo is a more saver place, when you travel to cities such as Rio de Janeiro, the vibe is completely different, and you have to take more care, but again, if you know how to act and what not do you will be fine.
I always find it very sad that Brazil is stigmatised by the European fear of getting robbed or kidnapped here, as the country and the people are very wonderful. I thoroughly enjoy my time in this country and nothing has happened to me so far, knock on wood!
As mentioned before another aspect in Brazil which is just amazing are the people here. Everyone is very friendly, hospitable and always interested in your story and where you're from. You might meet a Brazilian on Wednesday and by Friday you're his or her best friend. They open up to you very quickly and might tell their life story to you after only a few hours of knowing each other. This makes it very easy for you to feel at home and appreciated by people. We once had lunch with one of our Brazilian friends from Uni at his home and although his parents couldn't speak English they welcomed us very warmly and asked us a lot of questions with the help of their son, it felt like we were a legit part of the family. Furthermore, if you have any problems, your Brazilian friends at Uni always offer to research stuff for you or just call someone to solve your problem.
Moreover, the beauty of the nature in this country makes you speechless. I haven't seen a lot yet and I wasn't really far from São Paulo or Rio de Janeiro yet, but what I have experienced by now was just beautiful. Before coming to Brazil I've totally underestimated the size of the country, I didn't realise that Brazil was actually bigger than Australia and that the distances you have to overcome when traveling from A to B are just insane for European proportions. So far, I have visited the sea side in the state of São Paulo in various places and Rio de Janeiro. For the start of our studies here at FGV we had a Seminar with my master's cohort and saw the countryside of rural São Paulo state (Vale do Ribeira) and went as far as to the next state of Paraná for a week. I can tell you this already took a lot of time to travel, but when looking at the map of Brazil, that's pretty much nothing of the country. For the next weeks we have planned to go up to the north of Brazil to the coast, to see the wonderful national park of Lençóis Maranhenses, a desert filled with freshwater ponds that look just like the Caribbean and other places by the seaside. Furthermore, I would really like to visit the Amazonas part of Brazil, see the Waterfalls on the boarder to Argentina and many, many more places. As you can see, I could just spend a semester (or more) here for traveling!
So, if you think about going abroad in general or especially to Brazil, I can tell you from my own experiences, do it! Go and discover the world and most importantly try to make your own picture of a country!
I'm very much looking forward to the remaining 3 months here and can't wait to update you about upcoming travels and adventures!