Day trip to Karlovy Vary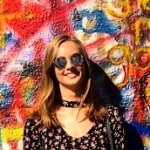 Life Hacks
To really explore the Czech Republic, I can highly recommend doing weekend or day trips to those lovely little towns all over the country. One of the first day trips I did was to the small town of Karlovy Vary (also known as Karlsbad). The town is famous for quite a few things, firstly its Spas and the thermal springs, secondly it is the origin of Becherovka, a Czech spirit, thirdly the Karlovy Vary wafers and lastly the Hotel where a James Bond movie was filmed.
But at first let's talk about how to get to Karlovy Vary, we were luckily able to take a car but you can easily take a Flixbus from Prague. It only takes about 2 hours and is very comfortable. The prices are usually between 100 CZK and 150 CZK for one way. It shouldn't be more than 300 CZK to get there, even if you only book it a few days in advance.
We arrived there around 11am and left again at 5pm, which is totally enough time to see everything you should. I have to say, we went there in November so it was quite cold and we didn't spend that much time outside, I guess when it's warmer you can plan some more time in to explore the town.
We started our trip by walk up the little hill to the small lookout next to the "Jelení Skok" restaurant, it only takes about 15-20min to get up there. You can also go to the Diana lookout and enjoy the view from the bigger Diana tower.
From there we walked down into town again and had a look at the thermal spring fountain, where the famous healing water comes from. The big fountain spits out hot water, next to it there is the Hot Spring Colonnade where you can buy the famous Karlovy Vary Cups to drink the healing water. We didn't want to buy those cups but the water is supposed to be super healthy for you! So maybe bring your own cup from home, it's not allowed to fill up bottles.
Those hot springs are all over town and supply all the Spas. I think if you're interested in spending a Spa weekend somewhere, Karlovy Vary is the perfect place for that. I heard you can also have a Beer Spa there ;-). Have a look at https://www.karlovyvary.cz/en for Hotels or just use any hotel booking website you like to book a weekend away.
Next, you can nicely walk next to the river and the very scenic houses to the famous "Grandhotel Pupp" where James Bond Casino Royale was filmed, at least some scenes. It is a very lovely Hotel and from this point you actually have a very photogenic view over the river and the cute houses (the picture with me in it).
We walked back on the other side of the river towards our lunch destination "Restaurace U Švejka", also a rather small restaurant but with great Czech food. Sometimes it is super crowded when a tourist bus arrives, so be aware of that.
After lunch, we had one of the famous Karlovy Vary wafers, freshly made. You will see the shop on the way to the Grandhotel Pupp. They are very tasty and super thin wafers, you can choose between vanilla, chocolate and hazelnut flavour and some more I believe.
Furthermore, we walked towards the other side of town to the "Mlýnská Kolonáda", which is a stone colonnade (also shown in James Bond) built in Pseudo-Renaissance style (got that from the internet). All the way there and the colonnade itself is super scenic and definitely worth a visit.
Lastly, we went to the Becherovka Museum, we didn't have time to go inside the Museum but it's supposed to be pretty interesting. We only went to the souvenir shop and took a picture in front of the huge Becherovka bottle.
All in all, I very much enjoyed our little day trip to Karlovy Vary, it was nice to experience this small and sleepy town compared to buzzing Prague.
Check out the bus tickets:
https://www.flixbus.cz
https://bustickets.regiojet.com
Karlovy Vary tourist information:
https://www.karlovyvary.cz/en
Top 10 attractions in Karlovy Vary:
http://www.karlovy-vary.cz/en/activities/top-10-attractions-in-karlovy-vary