Coffee Room – for all breakfast lovers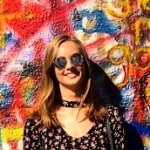 Life Hacks
If you love food and especially breakfast, the Coffee Room close to "Vinohradská vodárna" is the place to go! It is a rather small but very lovely coffee and breakfast place with a wide range of self-made pastries and amazing coffee. The café has its own charm in a vintage and hipster style you would find in any other popular city around the world.
The breakfast menu has a nice variety, from Granola, over banana bread to avocado toast and I'm pretty sure everyone can find its favourite breakfast in there, it is served daily until 12.00pm.
For me it was the healthy choice I needed after all the heavy food here in Prague.
The menu is inspired by current trends for healthy and fresh food and can change from time to time.
I am not lying if I say I had the most amazing avocado toast there I had in a very long time and I love avocado toast! The bread is amazing and very tasty, this coming from a German, you know how much we love our bread, as well as the avocado! You can have it in different variations, with either dried tomatoes or cream cheese or just smashed with some chilli – just amazing!
All in all, I highly recommend going there, it is suitable for vegetarians, vegans and everyone that has a sweet tooth. Also, if you only want to enjoy great coffee – this is the place to go!
Opening hours
Monday – Friday:
8.00 – 18.30
Saturday:
9.00 – 18.00
Closed on Sundays 🙁
Address
Korunní 74, Vinohrady 101 00 Praha
Check out their Instagram for more pictures: https://www.instagram.com/CoffeeRoomPrague/
Web: http://coffeeroom.cz