Cafedu – Study Café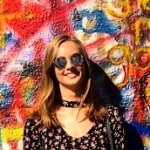 Life Hacks
Just on the other side of the National Museum you can find the Study Café "Cafedu". This cute Café is perfect for everyone who can't study at home or doesn't like the isolation in the library (who can study without a coffee?!).
The location is very central and easy to reach, several trams are stopping directly in front of it, the stop is "Muzeum".
On the ground floor, there are lots of tables where you can spread your stuff and make yourself at home. This area is also perfect for group works, as it is not a silent area and there is some very relaxing coffee house music playing in the background.
Furthermore, you can also go upstairs the little corkscrew stairs to a more isolated area to study, there you will also find a quite zone. It is possible to enter the "Nonstop study rooms" (I haven't done that yet), they are open 24/7. You only have to pay a little entrance fee per month to be able to enter. You can find all the details about this online at http://www.cafedu.cz/nonstop-studyroom/.
All in all, I found the atmosphere in Cafedu very calm and perfect for studying. Everyone is there to do so, so there is an omnipresent study vibe going on.
Of course, you can have coffee and food there too, as it is also a normal Café. The coffee is at the usual Prague price and very nice, you will always get a glass of water with it. The food there is also tasty and quite cheap, I can highly recommend having breakfast there, the Granola with Yogurt is just great. Also, the sandwiches for lunch are very good. They don't have a fixed menu, so it might change from day to day.
Timing wise I can advise you to go there quite early during the exam period, Saturday and Sunday around 10-11am, to get a spot. During the week it totally depends on the day and sometimes it's packed and someday it might be quite empty. But I guess it can't hurt to get up early to study ;-).
Lastly, if you're doing a group project over the day and fancy some food and coffee, Cafedu is the perfect choice and also easily reachable by foot from the Uni.
Opening hours
| | |
| --- | --- |
| Mon-Fri: | 7:30 am – 10:00 pm |
| Sat+Sun: | 10:00 am – 10:00 pm |
Address
Škrétova 490/12, 120 00 Praha 2