Prague as Café superpower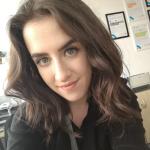 Life Hacks
If we say "The beer nation" most people will think of the Czech Republic. I'm not going to lie to you. It is true, Czech people drink a lot of beer.
However, what would you think if we say coffee? Would you think of the Czech Republic? Believe it or not we are becoming a café superpower along the lines of London or New York! We hope that this article will make the day to all you coffee lovers coming to the Czech Republic!
First of all, there are plenty of high-quality Czech roasters all around Prague. We tend to keep up with the current trends and a unique coffee culture concept. It is Prague's long history what gives our cafés a unique relaxed atmosphere so that you can sit and chat over a cup of coffee. The variety of styles and the individuality of various neighbourhoods of Prague will make your stay special. And what's more! The competition and popularity of cafés with the locals has kept prices at a reasonable level.
There are hundreds of cafés all around Prague. If you are staying for longer period of time you'll definitely find your favourite! However, if you come only for a visit, here are two of our recommendations.
One of our favourite café is Mamacoffee. Their offer of coffee beans is seasonal and it changes frequently, therefore they can guarantee the freshness of their coffee. You can find 7 Mamacoffee cafés around Prague and taste the pastry from their own bakery.
The next tip is Alchemist Pattisserie. During summer you can enjoy possibly the most beautiful backyard garden in all of Prague. During winter you can taste their premium coffee and homemade cakes inside. Only thinking of that makes us want to go there!
We hope you will enjoy your stay in Prague and that you will find the right place for you.